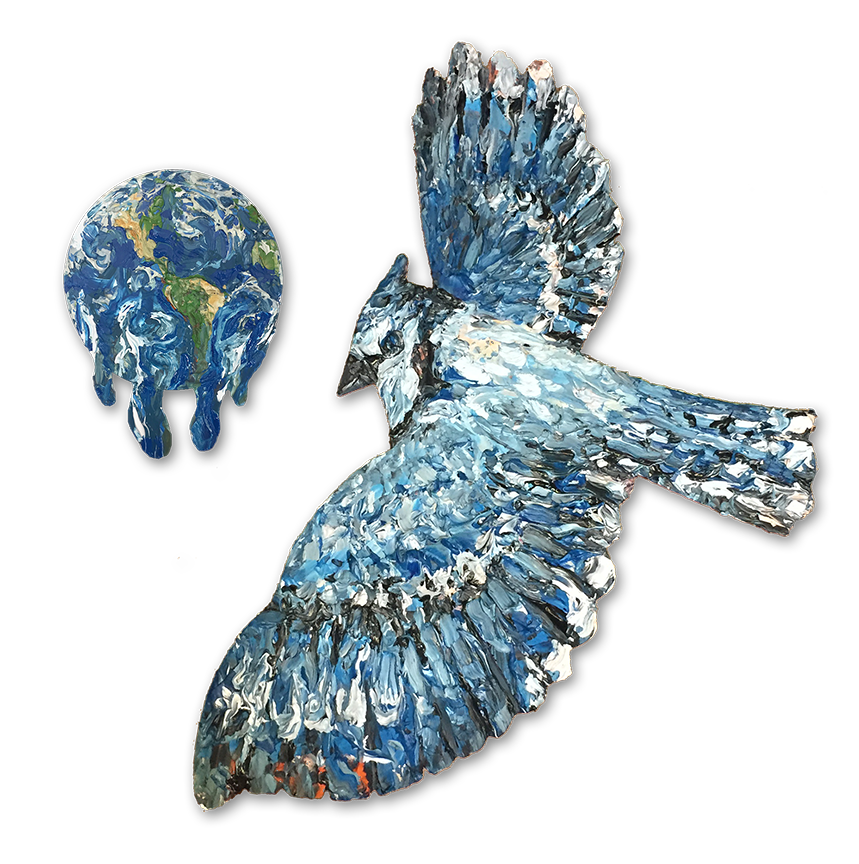 I am very pleased to open 2017 with the inclusion of "Global Melting" in a group show of 53 Northern California artists at Gallery Route One in Pt. Reyes Station — the 32nd Annual Juried Show "Beginnings.", created by the esteemed Chester Arnold.
Point Reyes Station owes its existence (and obviously part of its name) to the railroad that ran through for 59 years ending in 1933. Originally, it was called Olema Station. It's worth a visit to this beautiful town in west Marin. If it's a gorgeous weekend, you might want to breeze by and the surroundings. The downtown eateries, of which there are several, seem almost a mandatory stop for caravans of bicyclists, motorcyclists and all manner of visitors coming through. You can also picnic and wander around the Pt. Reyes National Seashore.
The artists at GRO believe that art can be a powerful force for change, and that artists have much to contribute to the dialogue about critical problems we face as a society. Their mission is to originate and present contemporary art exhibitions, educational programs and community outreach in order to inspire people to experience the world in new ways.  For more information on the Gallery Route One website.
The exhibition dates are January 27-February 19, 2017 with a reception on Saturday, January 28, 3-5 pm.